The Team
PHILIP ROBSON FRICS
Philip was elected a Fellow of the RICS in 1994
In his early career Philip worked for a Major Construction Company moving on to Local Authority, a Housing Association Surveying Department and then to a Chartered Surveying Practice. He has remained in this position for over 25 years, the majority of which being on at Director Partner level.
Philip's specialities include Structural Repair, Envelope and Decent Homes Work, CDM Coordinator and Party Wall Surveyor.
Philip is a keen golfer.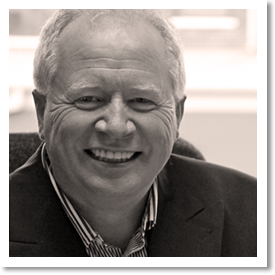 MAURICE WALSH MRICS BSc
Maurice graduated at Trinity College in Dublin and then moved to the UK to work in District Value Offices for a short period and then into Private Practice with a Firm of Chartered Surveyors.
He has over 30 years experience of General Practice Surveyor and in the last few years has specialised in more Building Surveying to broaden his experience.
His specialities include Expert Witness on Litigation Matters, Valuations, Right to Buy, Compulsory Purchase, Building Surveys and Dilapidations.
Maurice is an accomplished dancer.
MARK DONALDSON ICIOB BSc (Hons)
Mark has over 30 years' experience in the construction industry. Mark joined Robson Walsh in 2000 having previously worked with the other partners. Mark originally comes from a construction background; with 7 years' experience working for construction companies, including site management and contractors Q.S.
Mark specialises in surveys, preparation of specifications and tender documentation, contract administration, site supervision, project management quality control and CDM coordination.
Mark enjoys golf.
SHARAN DOUGLAS MRICS MFPWS MSc
Sharan has over 10 years' experience as a Building Surveyor.
Since joining the company Sharan has completed an MSc in Building Surveying and has qualified as a Chartered Surveyor, she is also a member of the Faculty of Party Wall Surveyors. In January 2013 Sharan was made a Partner at Robson Walsh.
Sharan is our IT guru. Her specialities, apart from IT support include; Autocad design, specification, contract administration, Party Wall and project management.
Sharan is a keen traveller.
ANDREW BROOKFIELD MRICS MSc
Andrew joined Robson Walsh LLP in 2006 and was made a Partner in January 2013.
Since joining the company Andrew has completed an MSc in Building Surveying and has qualified as a Chartered Building Surveyor.
Andrew worked in construction prior to joining Robson Walsh and has sound knowledge of the industry.
He specialises in survey, specification, project management, contract administration, partnering and party wall.
Andrew is an avid footballer.
DYMPNA MORAN
Dympna has been with us from day one, when we launched in 1996 and has previously worked for our other businesses.
She runs the accounts department and provides secretarial back up when required.
Her role in the company, as a holder of our chequebook is very important!
Dympna is a keen tennis player.
Consultants
Ifor Wilde (BSC Hons) – K.B. Wilde Consultants:
Ifor formed K.B. Wilde Consultants in 2007, having previously been employed as a partner in a major M&E Consultancy. Ifor has a wealth of knowledge within the renewable and sustainable energy field, together with building services and energy management; covering residential, commercial, health, education, industrial and retail sectors.
Ifor's vast commercial experience in all sectors adds real value to our one stop service.
Graham J. Carter BEng (Hons) CEng MICIBSE AMIMech E – Con-Serv Limited:
Con-Serv Limited are a registered CIBSE Low Carbon Consultants. They specialise in renewable technologies including ground and air source heat pumps, CHP, solar and PV.
The production of site wide energy implementation plans assists in scheme evaluation at an early stage. Con-Serv Limited's specialities include; SAP assessors, production of EPCs and Dynamic Simulation Modelling producing 3D thermal models. They are true specialists in energy conservation. This, linked with a full understanding of government feed-in tariffs, means we are able to provide a comprehensive service which adds value to schemes for our many clients.
Robert Teasdale MICE MI Struct E – Quorum Associates Limited:
Quorum Associates operate nationally from offices in London and South Wales. They offer a full range of structural and civil engineering services for new build and refurbishment projects, with contract values between £10k and £5m.
Robert has specific expertise in building defects; specifically subsidence, settlement and foundation related problems. We regularly work with Quorum to produce structural solutions for complex problems; enhancing our scope of service.
Robert has over 30 years experience as a structural engineer and his company provides an excellent CAD design service as well as specialising in economic design solutions.
Sean Conry BA (Hons) MIOSH, RSP – Safety Consultant:
Sean is our external Health & Safety Consultant with more than 26 years experience in this field, originally with British Telecom. He then started his own consultancy 13 years ago. He has a proven track record of delivering concise and relevant health and safety consultancy services throughout the industry, particularly in construction where he advises many contractors in the social housing sector. He holds a NEBOSH diploma in occupational safety and health, and is a chartered member of the Institute of Occupational Safety and Health (IOSH).
Sean keeps our training and documentation up to date and as a retained consultant, reviews all our H&S procedures.